Loco Secret Summer SUP Sale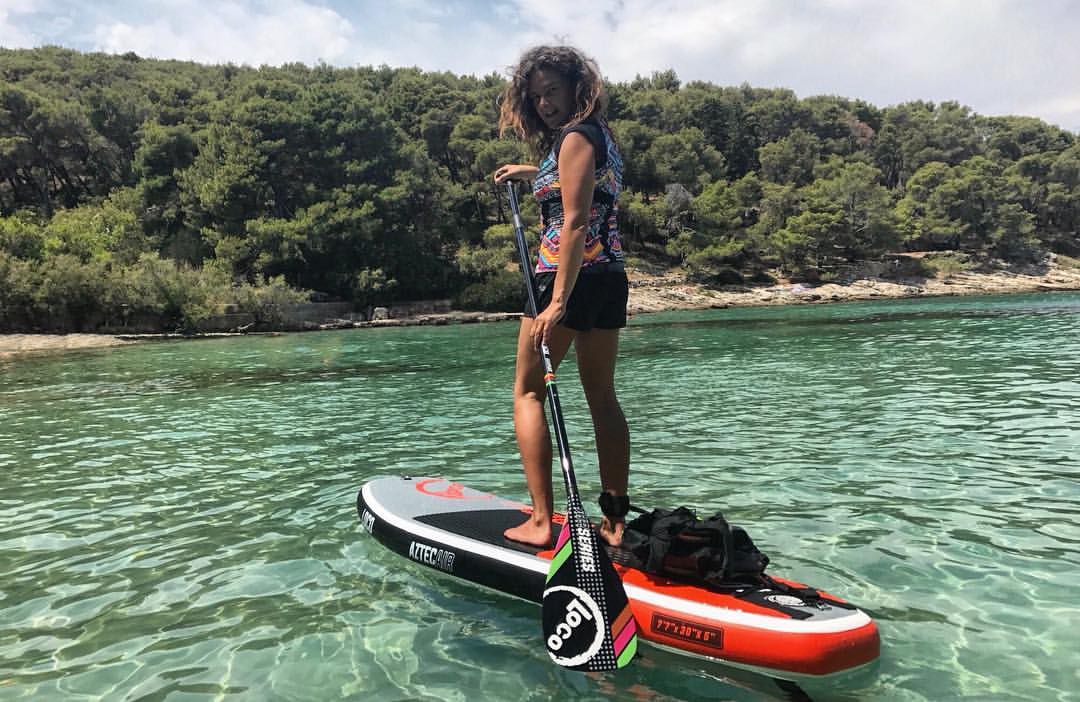 The cat is NOW out of the bag and after just 48hrs our subscribers are certainly taking advantage of these great deals. We're now opening up the sale more widely but to qualify for the prices listed below you MUST sign up to our newsletter which isn't all bad as you'll be first to find out about future offers including our pre-orders for 2018 where you'll see a keenly priced foil board to blow the competition out of the water alongside some exciting tweaks to our performance driven range and a beautiful new look across a couple of constructions. In the meantime have a look at the deals on offer and get your Loco goodness before they go go go!!
Raceboards
Ex test 12'6" x 26" Purple Carbon Motion, mint condition, supplied with bag and premium fin – located in Cornwall just £899 (inc bag). Perfect for a lighter rider or seasoned racer looking for board that performs well in a variety of water states.
Brand new 12'6" x 28″ Green Carbon Motion located in North East. Suitable for a wide range of abilities and body weights was £1699 now £1049.
Hard All-Rounders
1 x clearance 2016 9'11" x 32″ 175L Amigos were £899 now £649. The perfect beginner SUP of the 80-95kg riders or a great family board, works great on flat water but capable in the surf too. With a mast track you can also use this in windSUP mode
Brand new 2017 Amigos in a choice of sizes including 10'5" x 34″ (200L) 9'11" (175L) and 9'5" (155L) simply match it to your body weight to find your perfect all-round SUP. As a general rule 2 x body weight for beginners & 1.5 x body weight for intermediates. Originally priced at £949 now £749.
2017 Incas in a choice of 10′ x 29" 145L or 11′ x 30" 165L a beautiful looking longboard SUP with a dark wood deck and printed cloth hull, wood inset premium  fins. The Inca sports enough volume and glide to use it as an all-rounder (even on flat water) but really comes into it's own in the surf. More of a classic longboard feel but a firm favourite with those looking to get into waves earlier and those looking to cross step and hang 10. Originally priced at £999-1099 now £779/£799
Wave SUPs
1 x ex text 2017 7'7" x 28″ 120L Aztec Premium in great used conditions – £1349 now £799 (includes used bag). The ultimate in short stubby wave SUPs gets going in 1′ up and still charges in double head with decent footwork. Perfect for light to medium weight riders (upto 85kgs) but also good for heavier rippers upto 105kgs.
Last few 2017 Aztecs choice of 7'1" x 26″ (100L) 7'7" x 28 (120L)  8'1" x 30″ (135) and 8'7" (150L). Premium originally priced at £1349 now £999 Standard Bamboo was £999 now £779. Last chance to buy the much praised Aztecs in their current lengths and volumes with a planned change for 2018. We also have a white with black decals one off version in the bamboo now just £729!
1 x ex test 2017 8'2" x 28″ 110L El Diablo Premium in mint condition was £1349 now £749 located in Newquay. The perfect board for intermediate to advanced paddle surfer or a lighter newbie getting into the surf with some previous SUP experience. The ED loves surf 2′ and up and really excels in the big stuff. Turns on a dime with less deliberate footwork required compared to the Aztec but not as fast in smaller waves.
2017 El Diablos available in 7'9" x 27″ (94L) 8'9" x 30″ (125L) 9'2" x 31″ (140L) Premium £1349 now £999 Standard Bamboo £799 We also have a couple of black and white glass construction at just £699 , bamboo £749 and a one off carbon 8'9" for £999.
Inflatables
As the iSUPs are brand new to our range (and they're already competitively priced and selling like hot cakes) there's less discount on offer here but you can still save a few pounds or get our premium 3pc fibreglass paddle bundled in free of charge! This is a limited offer so grab yours now before we restock and return to full RRP!
10 x 32″ x 5″ Amigo Air Standard Normally £799 full package, now £649/£669 board only or £679/£699 with paddle (choice of purple or green). The perfect beginner board, stable, great glide and with hard fins surfs better than the competition hands down. Double layer tech over the lightest drop stitch in the world surpassing MSL  in terms of weight and durability. Supplied with premium backpack, double action pump and paddle (see photo at top)
10 x 32″ x 5″ Amigo Air Premium (hard edge, option to use FCS fins and windSUP) Originally £899 board only now £799 including paddle. Board only option too.
12'6" x 27″ Motion Air Race Touring Board (hard edge and premium fin) Originally £899 board only, now £849 with bundled paddle or £799 board only.
14′ x 29″ Motion Air Race Touring (hard edge and premium fin). Originally £999  board only now £899 with paddle or £849 without!
Surfboards
2016 clearance epoxy sandwich with carbon rail surfboards. Choose from Zombies, El Toros and Turtles in a range for sizes were £499 now just £200 + delivery. Generally smaller sizes but perfect for kids looking for an alternative to a minimal. Easier to turn hands down. More experienced surfers will really love these shapes and will appreciate the bulletproof construction and our UK custom shaper's pedigree.
If you're the sort of person who likes to read an independent review before purchasing, many of our products have links to SUPM and SUP International magazine tests that are very positive.  Join hundreds of happy customers worldwide and don't fall for the old 'residual value nonsense' your local retailer comes out with to justify their 30-45% margin on kit that seldom stands up against ours. We've been making performance-driven SUPs almost 6years and continue to use the best ghost shapers, premium materials and processes that ensure we produce the best boards at our RRPs never mind sales prices!
Call for more information, advice or to arrange payment for your new Loco on 0191 4206921 / 07779 127230 or email us at info@loco-sup.com or through our contact page. If you're ready to pull the trigger simply buy online and we'll send your board in 24-48hrs from when payment is received.
---