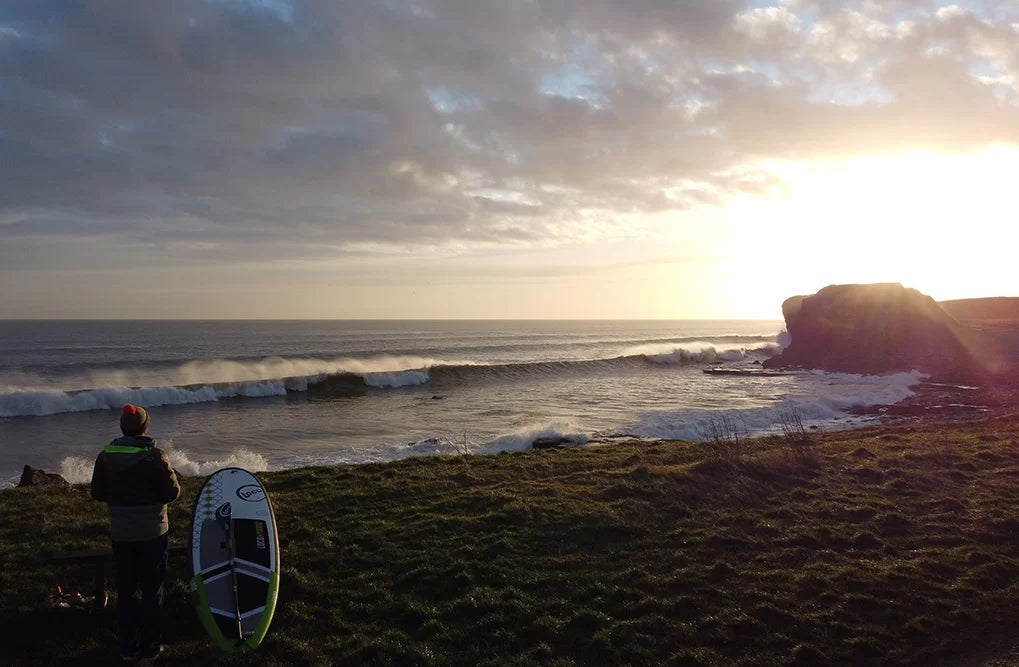 Loco is the UK's original stand up paddle boarding brand. We were born out of teaching and competitive paddle surfing with Loco boss Joe setting up one of the first SUP schools in the country alongside being a super keen cross-discipline wave head.

Consequently it's no surprise our roots are firmly planted in hard boards with competitive SUP surfing and SUP racing athletes choosing our shapes over the marketing machine noise of the large windsurfing brands time and time again.

Loco is proud to work with some of the world's best custom shapers, initially in Fuerteventura but more recently back home in the UK.
We are the only brand that can boast our kit designed around often fickly European conditions versus Maui perfection which makes a BIG difference to the paddling experience.  We don't follow trends we set them with larger brands copying our designs regularly!

We make the best hard and inflatable boards we can, utilising the best materials and techniques available at the time while still managing to keep our pricing competitive.

This approach has translated into us developing a worldwide customer base with repeat business at its core.

We cater for individuals, SUP schools, hire centres as well as luxury yachts and hotel chains who put quality above price alone.


Alongside the inner sanctum of head honcho, shapers and key athletes we're very lucky to work with a loyal team of ambassadors, schools and instructors instructors who help put our boards in peoples' radars at a local level alongside producing some fantastic content across our social media channels.

They really are our unsung heroes so if you're into your social media please check out some of the names on our team page and be sure to give them a follow to see them living live Loco.
To find out more about what others think about our paddleboards, SUP paddles and accessories be sure to check out customer video reviews on the home page alongside links to objective print reviews from SUP International Mag and Stand Up Paddle Mag UK.
Since we exploded onto the scene in 2011 we've had numerous competitive successes including national champions, world record attempts and made a conscious effort to invest some of our profits back into the grass roots of our beloved sport through our academy.

We've built great working relationships with our suppliers in the Far East over time so that their processes are consistent with what you'd expect to receive from a well-regarded custom board builder in the West.
Unlike most brands if you need advice on board shape or size we don't just regurgitate catalogue information, Joe is on hand to speak to for that boutique service.

We are not about selling people massively over-sized boards so they're back in 6 months looking for another one. We appreciate your cash is hard-earned and we want you to get some longevity out of the board or paddle.

This approach has definitely positiioned Loco in many peoples' minds as an accountable brand with integrity at its core and has lead to an unrivalled level of repeat busiess with many of our customers now onto their forth or fifth purchase!


Our team
CEO / FOUNDER
LOCO RACE GROM
TINA TAVARES
LOCO AMBASSADOR FOR PORTUGAL
SONJA KAPPE
SONJA KAPPE - SURFER GIRL AND GERMAN AMBASSADOR
PETE SQUIRE
PETE SQUIRE - PT AND LOCO RACER
KATE CHANDLER
EX PRO KITE SURFER AND LOCO AMBASSADOR